Dara Gold is a Canadian illustrator who works in the video game industry, but when she's not working on video games, she's playing around with tea.. More specifically tea stains!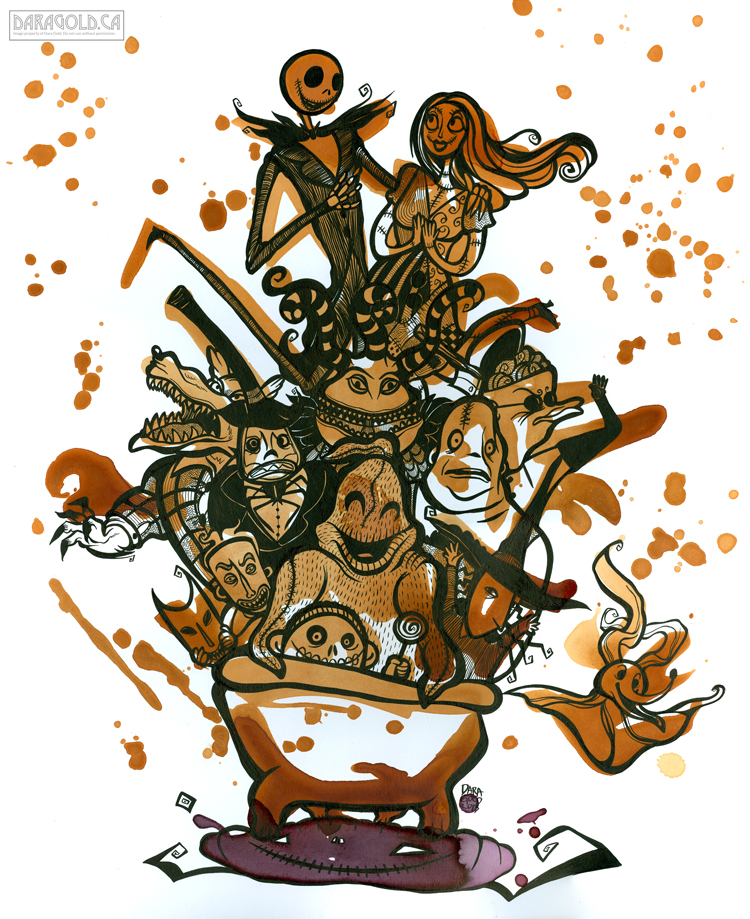 I  first came across her work a few years ago when I was looking for project ideas for my drawing class. I just remember seeing some really cool illustrations colored with tea stains and just being blown away by them. Long story short, I fell in love with the medium and now I can't get enough of her work!  The way she creates these works, is also pretty neat.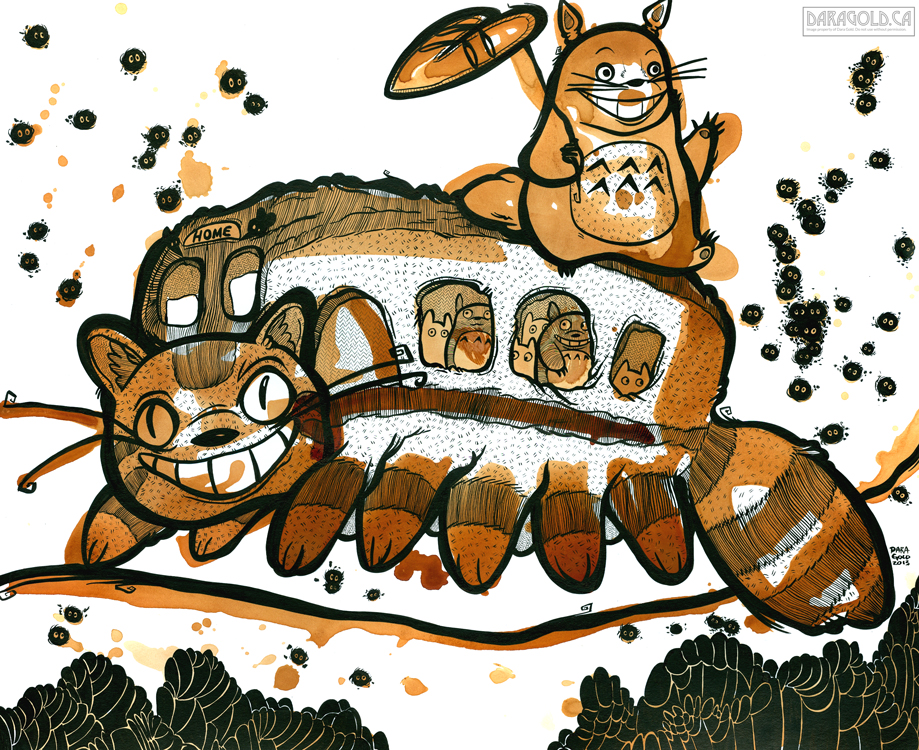 As all great art begins, Dara first prepares a sketch, she then outlines her work with tea.
Then Dara begins to draw in the details to her character.
After all that, she begins the inking process.
And this is the final result.. A mixture of tea stains, ink, and awesome!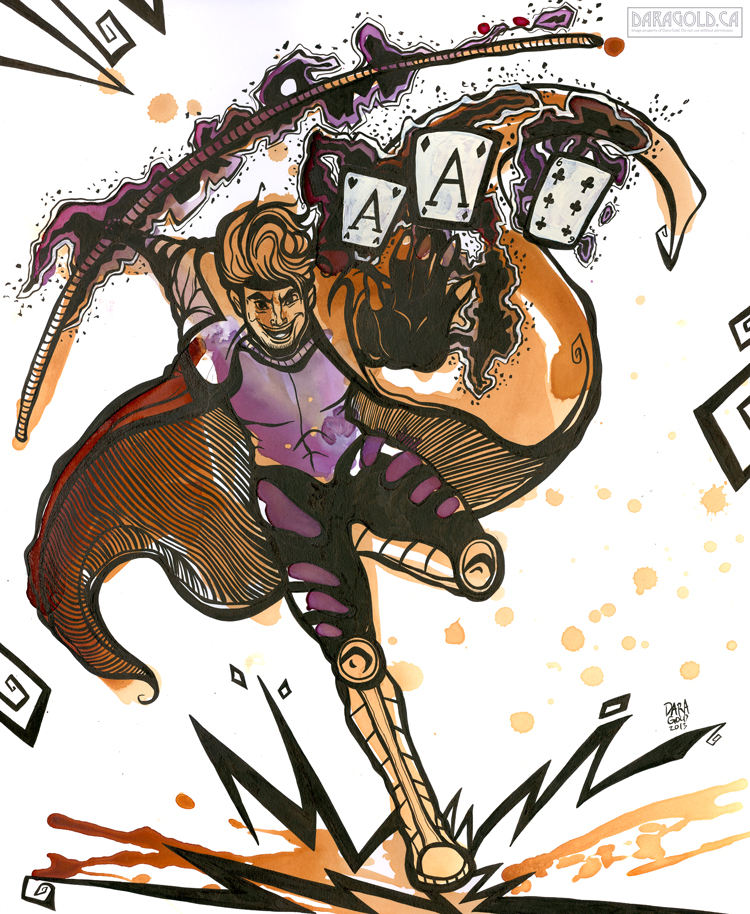 I sadly can't post ALL of Dara's work on here. But if  you haven't stopped swooning at this point, then I highly recommend you check out her website. She also has a Facebook page you can follow, and her twitter handle is @dara_gold.